The Ultimate Merchant Advantage Program
Paper Supplies on Demand. And so much more!
Our Epic Payments United program is designed to help you save time and money. We provide paper supplies on demand for multifunctional devices and complete take care of your merchant account statements. Hurry up, call your local representative and sign up on our website to receive paper supplies, stickers, pole signs and more!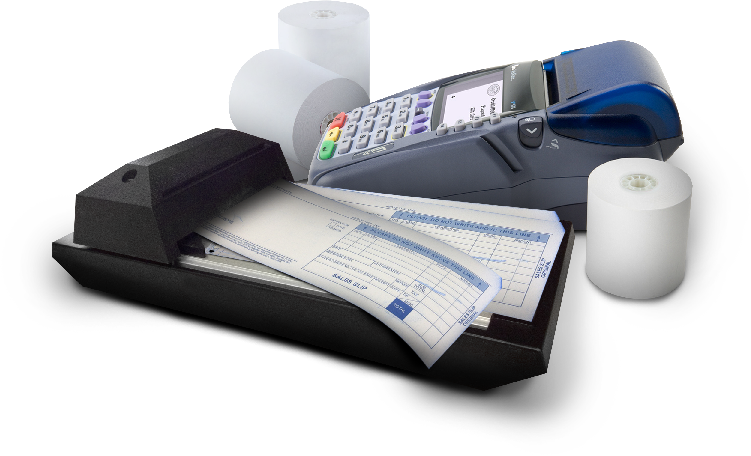 PCI Compliance and your Merchant Account
We don't put a cost on your clients' card security... Neither should you.
PCI Compliance is a standard of security established for any business that processes credit cards. Whether you have a computerized POS system, process over a phone or a credit card terminal, or have an e-commerce website, PCI establishes a series of best practices and minimum security protocols that must be observed for your business type.
Epic Payments United provides the best free and no cost Credit Card Processing services in South Florida. We have built a website along with the detailed information about PCI to help you in becoming fully compliant with PCI DSS (Data Security Standard). It won't be a problem, whether you have experience in PCI Compliance. Even your business size, technique for preparing will also not affect.
The most important thing when it comes to credit card processing is security. We've spent thousands of dollars and countless hours making sure all of our security measures are up to date and PCI compliant. You don't need to do the same. Spend a few minutes on our website or contact us today to get more information about the security services we can provide you.
Merchant Cash Advance
Business Cash Advance vs. Small Business Loans
Now days almost everyone who are applying for the business loans are facing problems to get the approval. Every business owner needs lots of documentation to approve an application for credit. If you are using merchant cash advance it will 100% help to your business and get loan on your credit card income/limit. Merchant cash advances loans are mostly used by retail and small businesses.
Epic Payments United helps to improve your cash flow of your business. Our funding partners work with merchants to purchase a preset amount of their Visa and MasterCard credit card receivables, infusing your business with the cash you require now while waiting several months or years for the funds to be paid back.
Take benefit of this unique funding opportunity now!
Electronic Payments Merchant Financing
Growing businesses need capital.
We understand, you always need capital to grow your business. We at Epic Payments United help businesses to grow by providing instant credit loans. Including low fixed fees and convenient payback, this loan will definitely help you to improve the profitability of your business.
Epic Payments United provides a convenient, alternative financing solution at low fixed fees guaranteed. Every Qualified merchants can get loan up to $10,000 - $2,000,000*, which you can pay back in one or two year period. The loan amounts are based on every credit and debit card charges. This will help to small business owners and retailers to apply for larger loans.
With additional capital, you can plan huge for your business and no need to worry about high loan rates. Additionally, you have choice to renew the loan one year after initial payment. For more information about Small Business Merchant Services and Merchant Credit Card Processing call us now at 929-268-0261
*Final eligibility and loan amount will be based on a review of additional information submitted with the completed application. Additional Terms and Conditions apply.
With Epic Payments Systems Merchant Financing, your business will benefit from:
Simple Application
Easy application and Fast approval process
Convenient Funding
Funds deposited directly into your bank account
Convenient Payback
Repayment withheld from ALL credit/debit card receivables
A Real Bank Loan
Not a cash advance
Online Reporting
Nowadays there is a wide range of online reporting tools that enable merchants to view their transactions data and historical information, statements, real-time access and all in detail activities. Mmerchant can view all this at MerchantSupportCenter.com. You can access robust, feature-rich, free online reporting tool today. Available 24/7!
User Friendly Interface
We understand all merchants are not web savvy. That's why we have developed an easy-to-use Merchant Support Center that is easily navigable and makes us right at your fingertips.
Complete Archive of Information
We're committed to providing you with the best service and support possible. Your account information is accessible to you through our Merchant Support Center, where you can download your statement data in a user-friendly format. We archive all past transaction information, giving our merchants a complete history for each and every charge. If you have any questions about your account or need to access your archived statements, feel free to e-mail us at sales@epicpaymentsunited.com or call us directly at 561-325-7538.
Online Statements
Merchants can access End of month transactions statements in PDF format, they can email automatically or fax each month. If you need custom batch reports and data feeds those are also available.
Free Setup
Enjoy another tool provided by Epic Payments United at no additional cost!