Epic Payments United is the leading provider of POS and Credit Card Processing Services in South Florida. We offer a wide range of payment products and services to businesses, including credit card tokens and processing, mobile payments, EMV terminals and more. Epic Payments United supports all kinds of businesses - from restaurants and taxis to grocery stores and retail shops. We will protect your business sensitive data and customer's credit card information by POS payment which keeps all information safe. From hardware to software, we have all of your electronic payment needs covered!
Epic Payments United is one of the leading Free and No Cost Credit Card Processing Companies in Miami, Florida. Our team of payment specialists is available 24/7 to provide support to merchants if ever needed.

Exatouch
Exatouch® is a robust Point of Sale solution that provides you with every tool to manage your business easily and effectively. With the Exatouch® POS system, retailers can manage operations at their store or chain more accurately and efficiently. The Exatouch® POS software solution is ideal for a wide range of point-of-sale needs: retail, hospitality and restaurants, banking, healthcare and other industries. Exatouch POS solutions deliver the highest level of performance in a complete, integrated and secure solution. It helps retailers and business owners to save time to analyze sales, stock, staff, and clients.
If you are looking for a POS System or Point of Sale solutions, then look no further! We have been providing best POS services in South Florida. Our friendly Staff is always ready to help businesses grow through our POS Solutions.
Clover
Clover is a point of sale solution that's perfect for any business. It has user-friendly features and works across multiple platforms, so your customers will have an amazing experience.
Clover is cloud-based POS software that can be used anywhere and anytime. Clover gives you the power of advanced payment interfaces such as chip and swipe, EMV chip and contactless payments, but it's also a networking platform for your business. Clover offers an easy-to-use interface, flexible reporting tools and a growing ecosystem of add-ons that make using Clover even better.


Focus POS Software
Focus POS is custom designed and engineered to help you run your business more efficiently, increase order accuracy and speed, improve customer service and reduce labour costs. With many years of successful installations in a wide range of hospitality environments, Focus POS has proven that it can scale up to meet the needs of even the most demanding applications.
SoftTouch Hospitality Management System
SoftTouch POS Systems is a complete solution for restaurants and hospitality management business. The SoftTouch POS helps to save the time in labour management and increase the business profits. It has best functionalities with an awesome interface. It helps to manage menu items, customers, orders, and inventory and more. It is the latest in the line of flexibility, power and simplicity that have made SoftTouch the system of choice in the hospitality industry.


Epic Payments United, who is the trusted name for Point of Sale Solutions like Credit Card Terminals and Electronic Gift Card Dispensers has upgraded their technology to accept eGift Cards. With this new facility, those who wanted to boost their business revenues and have most repetitive customers', eGift is the best solution. Increase your repeat visits by spreading eGift Cards. Gift cards are the perfect fit for any retail or restaurant location, chamber of commerce and malls environment for engage the customers. It also helps to improve the cash flow of your business.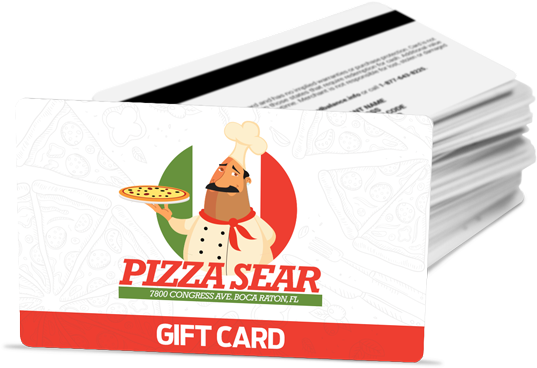 Procharge
ProCharge helps to manage your transactions and billing directly from QuickBooks. It helps to save time, reduce errors, and improve business performance. Customers don't have to logon to another system or make manual entries. Every transaction is processed in real-time through the accounting software. The Plugin also streamlines Sales, Receivables and Payables by allowing you to accept payments for services and products through your existing QuickBooks account.
Just login to your existing QuickBooks account, then connect to ProCharge and all of your transaction and billing data will automatically integrate in real-time.
Learn More
QuickBooks® is a registered trademark of Intuit Inc. in the United States and other countries, used under license.
Epic Payments United's vault Plugin is incredibly flexible, enabling you to easily manage your retail and hospitality payments in one location. You can also use it to verify Proofs of Delivery, integrate with Sage software and more. With an entire team of dedicated developers standing behind our product, we work hard to ensure that all integrated features are as simple as possible for businesses of any size.
Learn More